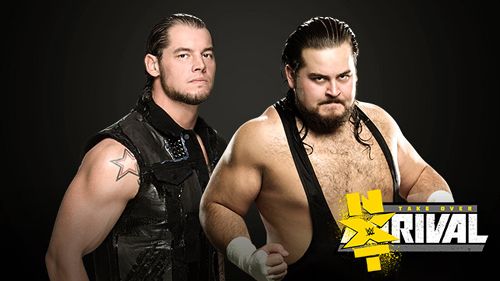 NXT did a great job in building this up as two monsters meeting. It was like Taz/Sabu but on a MUCH smaller scale. The problems were A) Baron Corbin clearly has more star power than Bull Dempsey and B) In their first two matches, Baron won in a combined three minutes. Why are we supposed to believe that a No Disqualifications stipulation is going to make this ultra competitive? I expect it will last longer than a minute and a half, but Corbin will still stand tall.
I appreciate the efforts that NXT has done to improve their tag team division, but this is the match I'm probably least looking forward to. Nothing against the workers as I enjoy all four guys, but there isn't the build behind this that the other matches have. The Lucha Dragons just lost the belts out of nowhere and this is their rematch. I feel like Blake and Murphy will show that they belong on the Specials and put on a good match here before retaining.
Winners

and Still Tag Team Champions Blake and Murphy
Now we're getting to the really good stuff. The Tournament to determine a new top contender for Sami Zayn and the NXT Title was excellent. Nearly every match was good and enjoyable. This was the perfect choice for a Finals in my opinion. I don't see Adrian Neville staying in NXT too much longer and expect him to be called up shortly after WrestleMania. Just like Bo Dallas put him over on the way out last year, I see Adrian doing the same for Balor. Balor has the "it" factor and a shot at the NXT Title would be huge. Neville will stay away from the title most likely, while I can see Balor winning. He may not be in NXT long and could win the title quickly.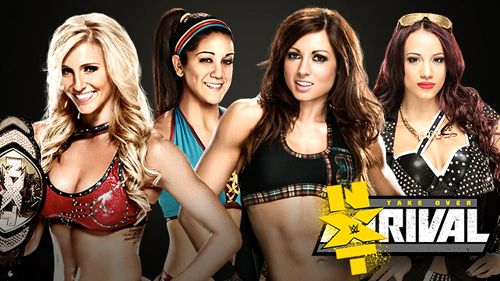 Hands down the best women's division going is the one in NXT. All of these girls are talented and they've delivered on every single live special. At the last one, R Evolution, Sasha Banks came so close to dethroning Charlotte in my favorite women's match of the past few years. She's my pick to finally win the belt. Charlotte is similar to Neville in that she's going to the main roster soon and this four way is a good chance to get the belt off of her without her being pinned. Bayley can continue the babyface chase, while Becky hasn't done much to earn the shot.
Winner

and New Champion Sasha Banks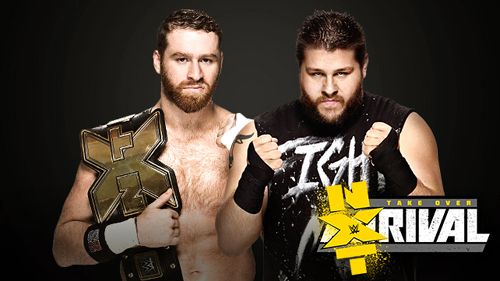 The fact that this is so hard to predict is the beautiful thing about NXT. After the main roster produced the painfully predictable Royal Rumble, NXT gives us this. Part of me thinks Sami Zayn retains because he just won it and whenever I predict two title changes on these specials I'm wrong. The other side sees that Sami is so popular that he doesn't need a long run with the belt and Kevin Owens ending that makes him an even bigger heel. If Owens loses, I don't know where he goes from there. Besides, if all of my predictions are right, Balor/Owens could be incredible.
Winner

and New Champion Kevin Owens