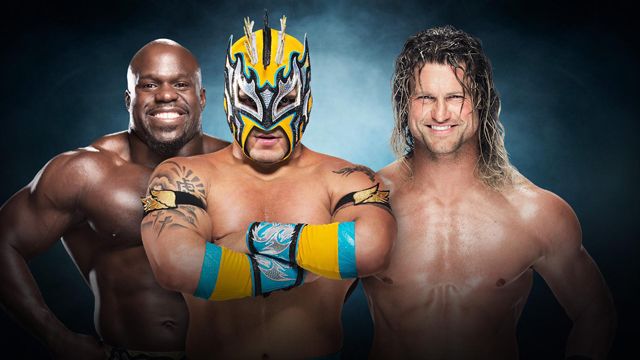 Some people rejoiced when Dolph Ziggler turned heel. Not me. I've never bought into him as a heel. He only ever drew heat because of Vickie Guerrero. He was always more into "stealing the show" than being a heel. Anyway, he had a good second half of 2016 so there's some hope. Not in this match though, despite me being a fan of both Kalisto and Apollo Crews. Booking the heel to have the disadvantage in a handicap match is just dumb. It would have been better if Dolph took out Kalisto and Crews tried getting revenge for his little buddy. Instead, the babyfaces will have the advantage, which makes it tough to draw sympathy. I hope they can pull off something good, but I don't see it happening. Dolph wins via nefarious terms.
This feud is pretty much just a shittier version of Carmella vs. Nikki. Carmella/Nikki was miles better than it had any right to be. I can't say the same here. Wooden acting and promos have surrounded some decent backstage brawling. I suspect the match will be okay. It's an interesting mix because Nattie has gotten by on people saying how good she is in the ring, while Nikki has gotten flack for the opposite. I think Nattie isn't quite that great and Nikki isn't that bad. Nikki should win this because she'll most likely be in a prominent role at WrestleMania. Natalya won't.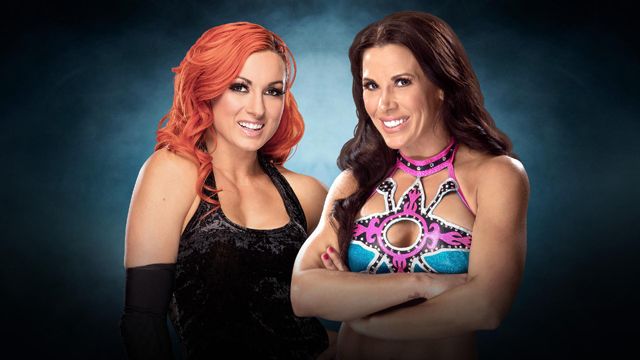 Honestly, I'd have saved this to be the WrestleMania Smackdown Women's Title match but I assume we get some kind of multi-woman match for each brand. Mickie and Becky sold the hell out of this match during the contract signing on Smackdown. it baffles me that Charlotte gets so much praise, when I feel like Becky has been MILES better over the past year. If Mickie is on her game like she was at TakeOver: Toronto, this could have show stealing potential. Mickie is 0-2 in tags since returning if I'm right and could use the win. Becky can survive a loss as the best babyface female around.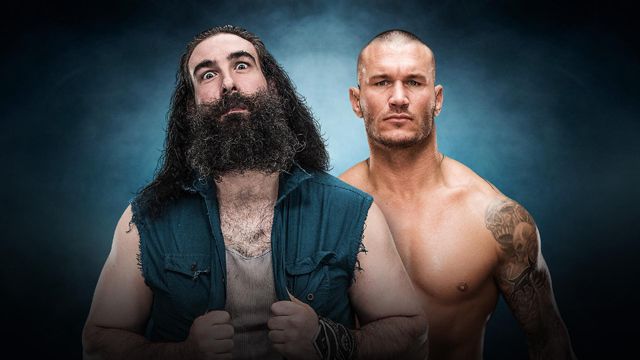 The best possible outcome, though it's unlikely, of Randy Orton winning the Royal Rumble would be a Orton/Wyatt/Harper at WrestleMania. The thought of three good workers with history and a compelling story to tell fighting for the title would be great. I know Harper being involved would seem odd but it would make sense and I love Harper, so sue me. If I were choosing with my heart, I'd go with Harper to set up something interesting heading into WrestleMania. But I'm choosing with my brain. Randy Orton is Randy Orton. He'll win.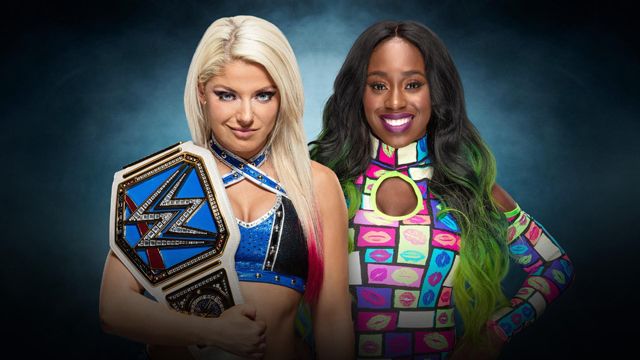 Natalya is boring, but Naomi is right up there next to her in that category. In fact, they're the only two women currently on Smackdown who I don't care about. I've enjoyed some of the Carmella/James Ellsworth stuff, but after the performances she put on from a character standpoint during the Nikki feud, she deserves to be featured more. Naomi has never interested me outside of a fun entrance. Their match at No Mercy was complete garbage but with more time to plan, hopefully this one is better. It's Naomi, so I'm not expecting a ton and as much as I love Alexa, she isn't quite ready to carry someone. Alexa NEEDS to retain.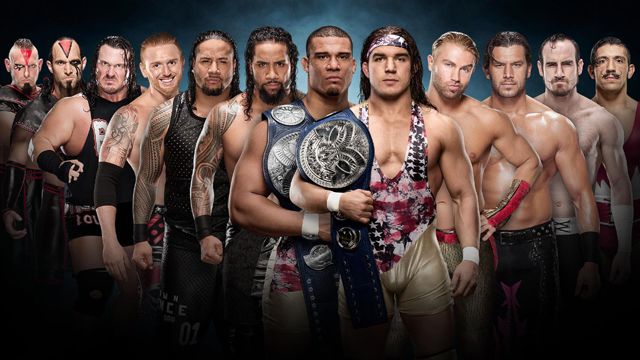 Come on people. This one is easy. I thought they would go with a tag Elimination Chamber like 2015 considering the PPV and the amount of teams involved. A turmoil match could be fun though and we haven't had one in a while. All of these teams are relatively fine, especially in short bursts but the result is obvious. Nobody is ready to take the titles from American Alpha. I originally thought the Usos would be the team in between Slater & Rhyno and AA, but the Wyatts worked better there. AA retains and probably doesn't drop the titles until a new team arrives. The Revival perhaps?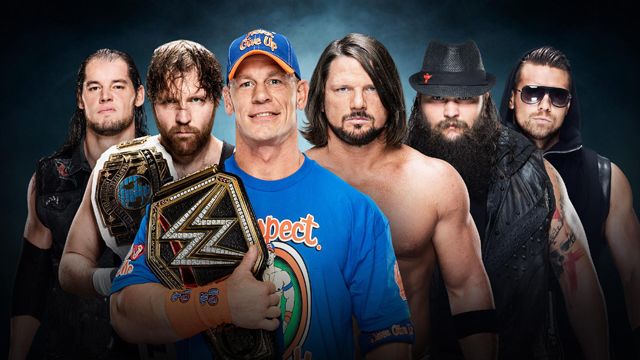 I love Smackdown. They've had a short time to build this match but I'm intrigued. All six guys come across as main eventers and kudos to Smackdown for elevating The Miz and Baron Corbin. They've been among my favorite acts in the entire WWE since the brand split. We'll do process of elimination here. Corbin won't win because it's too soon for him. This is more about him having a great performance (like the match with AJ and Ziggler at the end of last year). I can't see Miz winning though if he did, I would be overjoyed. He's been one of the company MVPs for a long time. Dean Ambrose is the Intercontinental Champion, so he won't win. AJ Styles, as incredible as he is, just had a run and won't get another now. If they wanted him to enter Mania as champion he would have retained at the Rumble. It comes down to Bray Wyatt and John Cena. My money is on Bray. He can finally shed the feeling that he loses big matches and it sets up Orton/Wyatt at Mania. I much prefer their split be over the title and not some lame "Orton was infiltrating them and not really a member the whole time" thing. Cena gets a short reign but I suspect his record breaking 17th reign be a longer one.
2017 Prediction Record: 3-5
2016 Prediction Record: 65-37