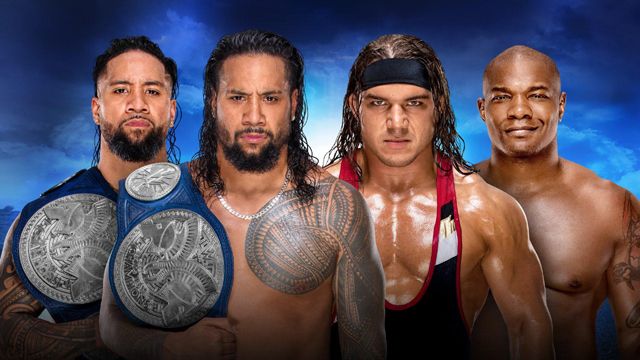 I've enjoyed the series between these teams. Sure, Benjamin and Gable have the least amount of personality in a division featuring the Usos, New Day, Rusev Day, etc., but they're very good in between the ropes. The 2 Out of 3 Falls stipulation should allow this to have the time to really get going, and it'll most likely be on the Kickoff Show. I'm saying the Usos retain, at least until WrestleMania.
I like how the Raw tag division has been The Bar against someone for about a year. The Club, The Hardys, The Shield, and now Jason Jordan and Seth Rollins. It hasn't been a bad idea at all. The WWE has done a very good job building to this Jordan heel turn. I'm thinking it takes a big step forward at the Royal Rumble. Jordan either loses and gets frustrated, or he makes a mistake that costs Seth to take the loss.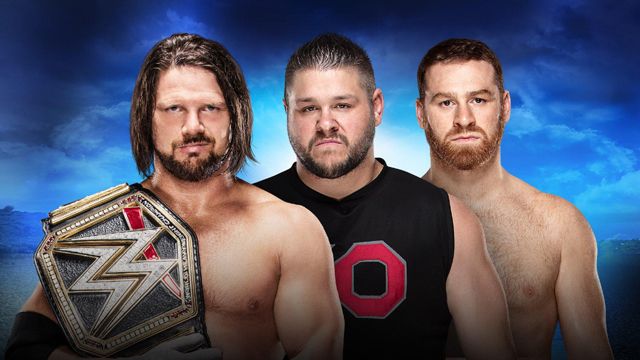 A Triple Threat match probably would've been better. It could've still worked like a handicap match, but had some intrigue. As much as I'd love to see Sami and Kevin LayCool the titles together, I just don't think it happens. Owens and Styles have been the best performers on Smackdown for the past year, though aren't great against each other. Their best stuff was when Jericho got added, and I feel Sami will have a similar effect. AJ retains and hopefully enters Mania with the title.
Remember when Braun, Brock, Reigns, and Joe had an incredible war of the beasts at SummerSlam? Well, this is far from that. Brock/Braun underwhelmed badly at No Mercy, and Kane is not the guy to make anything better in 2018. Brock retains so he can drop the title to the BIG DOG. Moving on.
Originally, I pegged Ronda Rousey for this. She could still win if she appears, but I really feel like WWE would've advertised her ahead of time, because she's box office. So, I'm sticking with the current crop of women. Becky Lynch was an enticing pick, because she's so goddamn good and deserves it, but I think we know where this goes. Nobody is ready for Asuka.
It's kind of tough to pick this year. On one hand, we all know where the Universal Title match at Mania is headed. Roman Reigns. They could go a few different ways about that, with him winning the Rumble being the least interesting choice. On the Smackdown side, I could see a guy like Shinsuke Nakamura winning. Though Nakamura hasn't been any good on the main roster, a Mania title match with Styles would be a good contrast to Brock/Roman. I think I'll go with that.
Winner: Shinsuke Nakamura
Gran Metalik, Kalisto and Lince Dorado over Drew Gulak, Jack Gallagher, and TJP
The Revival over the Club
2018 Prediction Record: 3-2
2017 Prediction Record: 81-37
2016 Prediction Record: 72-41
2015 Prediction Record: 60-35