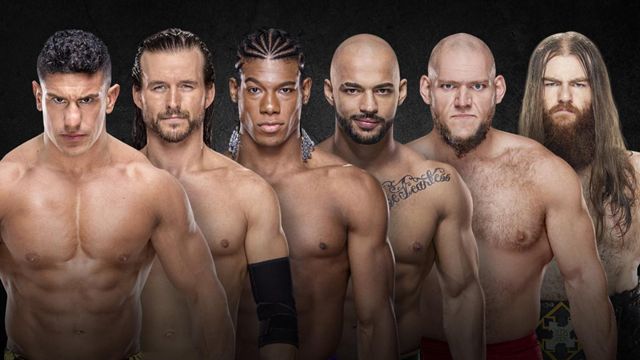 Talk about a tough match to call. I could literally see almost anyone here walk out as champion. EC3 would be a great fit as he just SCREAMS champion to me. Velveteen Dream is incredible and deserves everything. The WWE seems to love Killian Dain, while Lars Sullivan is a beast. Adam Cole is treated like a star, while Ricochet is already kind of a big deal. I see Dain and Lars canceling each other out, while Ricochet isn't the kind of guy who needs a title right now. That leaves it to Dream, Cole, and EC3. Of those three, I say Cole wins. I feel like they've wanted him as champion for a while, but the NXT Title picture is crowded, so this is perfect.
They have to pull the trigger on Shayna Baszler, right? You can't have her be this kind of beast character, only to keep losing. I get that she's interested in hurting people, not always winning, but then why even go after the title? I get the sense that Shayna wins it here and eventually drops it to Kairi Sane.
It's weird to think that Adam Cole is supposed to pull this kind of double duty. That would make one think that the titles were changing hands here, but I don't think so. Pete Dunne and Roderick Strong aren't a true team, so I don't think they get the titles. Meanwhile, it's way past the time for the Authors of Pain to get called up. Undisputed win so all three of them can have gold.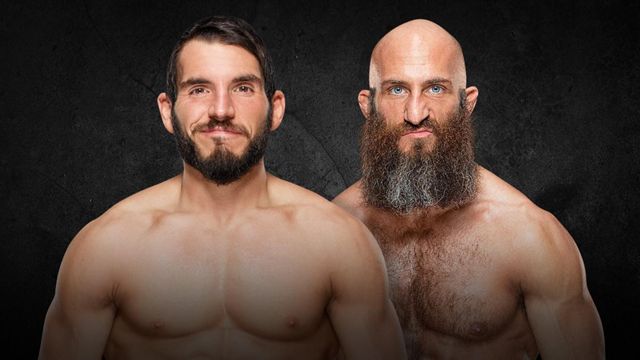 Forget your Omega vs. Rhodes. Forget the totally stacked WrestleMania card. This should be your match of the weekend. Nobody is talking about it, but Johnny Gargano has quietly been in the conversation for best wrestler in the world for a long time. From his consistent classics with #DIY to great singles matches with guys like Kassius Ohno, to the incredible series with Andrade Almas, Johnny Wrestling is amazing. Tommaso Ciampa has been such a good heel and their storyline is about a year in the making. This match should hit on every note and I'm so ready for it. I pick Johnny to win to get his job back and because the good guy has to win at some point. Right?
If it wasn't for Johnny/Tommaso, and the IC Title match at Mania, this would be my most anticipated match of the weekend. Andrade Almas is, along with Gargano, my favorite guy in NXT. Aleister Black has been tremendous lately. It all comes full circle, as it was Almas who lost to Black last Mania weekend when Black debuted. Though Almas' reign hasn't been that long, it's easily been the best NXT Title reign since Finn Balor. However, it comes to an end at the hands of Black. I'd be happy either way, though.