1) Hirooki Goto: First, I apologize for my lack of updates this week. I've been rather busy so I missed some reviews. I've mentioned before that I only recently got into NJPW. My favorite performer there is Shinsuke Nakamura and I love the prestige that the IWGP Intercontinental Title has. This weekend, Nakamura dropped the belt to Hirooki Goto. I have yet to see the match but I've only heard good things. Hopefully, we get a great reign out of Goto. The fact that the title is so important really hammers home how big this win was and why he's deserving of the top spot this week.
2) Prince Puma: Prince Puma has been fantastic as the Lucha Underground Champion and has continued to reign over all challengers. I recently lost all of my access to see Lucha Underground, which saddens me deeply, but when I was able to watch, Puma was enthralling. He is the right choice to carry the title for so long because he embodies what makes Lucha Underground a ton of fun. This week, he makes the list because of a successful title defense against Drago, who is also on the list of the most exciting performers in LU. That now makes Cage, Drago, King Cuerno and more that Puma has defended the belt against, which is a pretty impressive and growing list.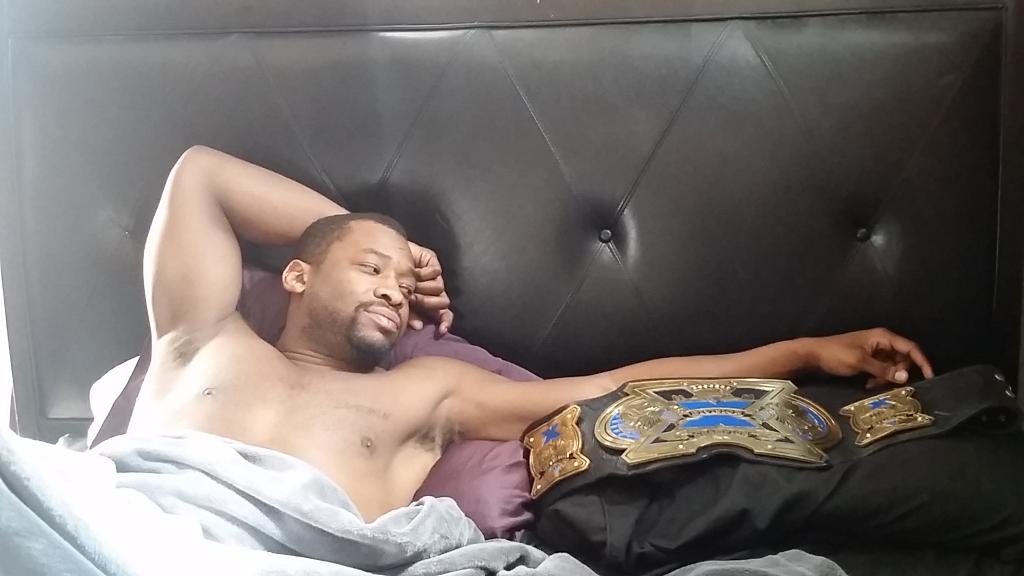 3) Kenny King: So Kenny King captured the X-Division Championship this week. He defeated champion Rockstar Spud, Tigre Uno and Mandrews in a ladder match. Unfortunately, along with losing Lucha Underground, I no long can watch Impact weekly so I missed this. Also, after a star making performance against Ethan Carter III a few weeks back, I do not think Spud should have dropped the title so soon. However, King's win is still big. With the BDC, he has been kind of on the back burner, but this should bring him to the spotlight a bit more as he's one of the more talented guys that TNA has employed. Also, I do feel a bit weird about using this photo for him this week but it's all I could find.
4) The Young Bucks: Man, those IWGP Jr. Tag Team Titles change hands at nearly every show huh? I was really looking forward to seeing Roppongi Vice get a nice run with the gold because they are so damn fun. Alas, it was Matt and Nick Jackson regaining the belts at this week's New Japan show. They not only defeated Roppongi Vice, but reDRagon was involved as well, making this all the more impressive. I am still not a major Bucks fan, but I can't deny that this was a big win and they continue to be one of the more entertaining tag teams in the world.
5) Kenny Omega: Keeping with theme of the Bullet Club, Kenny Omega gets the fifth spot. The reigning IWGP Jr. Heavyweight Champion picked up another successful title defense this week. He bested one of my absolute all time favorite wrestlers in Alex Shelley. It's one of the matches that I'm looking forward to most from the show for sure. Omega has grown on me because I wasn't a big fan when I first saw him in 2008 but now, I've enjoyed a fair amount of his work.