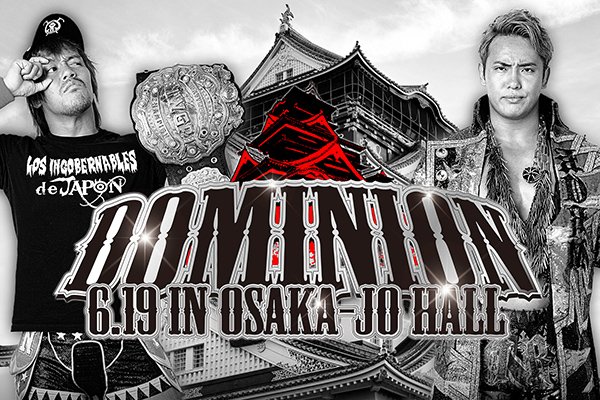 NJPW Dominion | 6.19.16 | Osaka Jo Hall in Osaka, Japan
Manabu Nakanishi, Satoshi Kojima and Hiroyoshi Tenzan vs. David Finlay, Juice Robinson and Jay White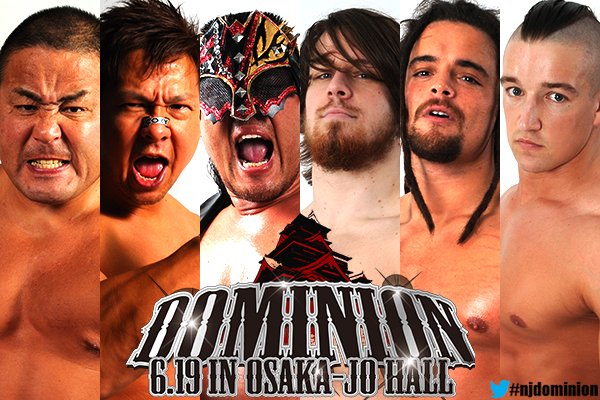 Jay White has been fantastic as one of NJPW's Young Lions, as has David Finlay, especially after his run in the Best of the Super Juniors Tournament. White is headed out of NJPW for a while, on an excursion to Ring of Honor. This will be his final match before leaving. They team with Juice Robinson, the former CJ Parker, to take on the legendary team of Manabu Nakanishi and Tenkoji. Even though it's White's last match, I fully expect the legends team to win and the crowd to love it. White has a lot of talent and should kill it in ROH.
Winners: Manabu Nakanishi, Satoshi Kojima and Hiroyoshi Tenzan
Bad Luck Fale, Hangman Page and Yujiro Takahashi vs. Captain New Japan, Togi Makabe and Yoshitatsu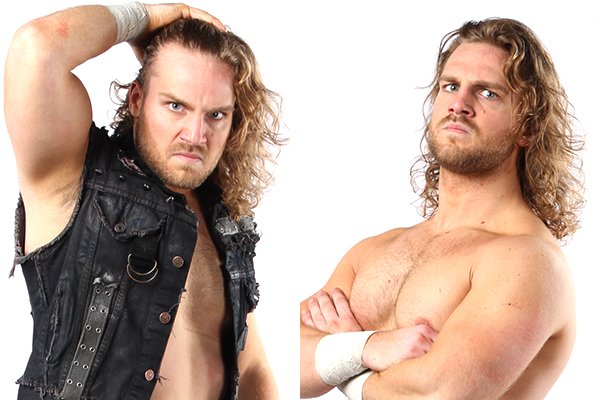 Along with adding Adam Cole last month, the Bullet Club added Adam Page. He makes his official NJPW debut at Dominion as Hangman Page and teams with Bad Luck Fale and Yujiro Takahashi. Honestly, the only guys in this match that are actually ever interesting to me are Fale and Makabe and that's only sometimes. Yoshitatsu is stuck doing a shitty Triple H cosplay, while Captain New Japan is the "eater of pins". Expect that here. The Captain will take the fall to either Fale or Page.
Winners: The Bullet Club
YOSHI-HASHI and Tomohiro Ishii vs. BUSHI and SANADA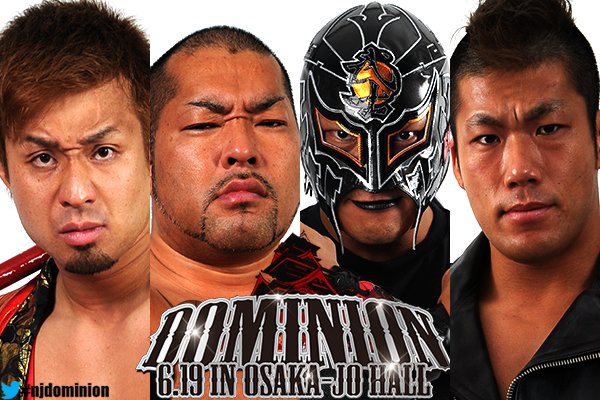 One of the best things going in all of NJPW over the past month has been the multi-man tags pitting Chaos against Los Ingobernables de Japon. While they have happened a ton, they're always interesting and among the best matches on whatever show they happen on. During those matches, a rivalry has been born between SANADA and YOSHI-HASHI. That will continue at Dominion with their teammates BUSHI and Tomohiro Ishii involved. I could see BUSHI taking the loss as the junior heavyweight and allowing some build for YOSHI-HASHI and SANADA in a singles match somewhere down the line.
Winners: Chaos
IWGP Jr. Heavyweight Tag Team Championship: Matt Sydal & Ricochet (c) vs. reDRagon vs. Roppongi Vice vs. The Young Bucks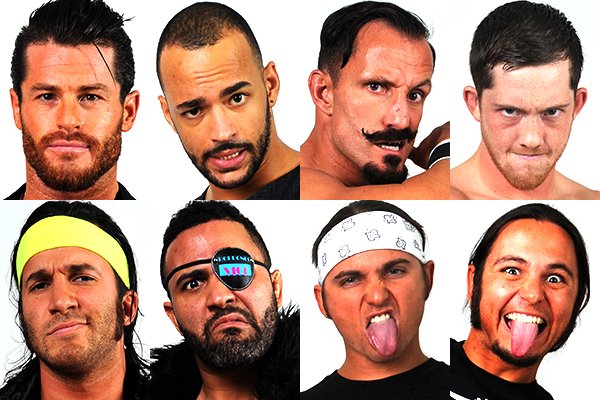 Oh god. Not this again. This division is just the same shit over and over and over again. This is the same match that I gave **1/2 to at Wrestle Kingdom to start the year. I love reDRagon, I like Roppongi Vice and I don't mind Matt Sydal and Ricochet. It's just incredibly sickening how many times some variation of this gets put on a show. It'll be the same thing we've seen a ton of times, only with elimination. I'm gonna pick a winner but in the end, does it really matter? Whoever wins the belt here will drop it soon to one of the other teams and the cycle will just go on and on. I pick the Bucks since a win gives them a record number of reigns.
Winners: The Young Bucks
EVIL vs. Hirooki Goto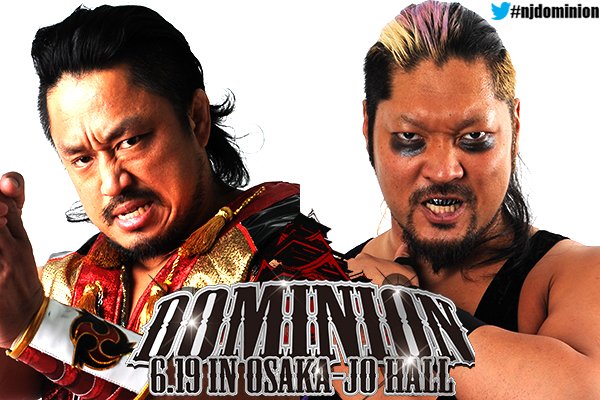 Oh yes. This should be fun again. Their first match at Power Struggle last year wasn't anything special, but I've really enjoyed their interactions in tags and their match at Wrestling Dontaku was really good. EVIL is a gimmick that probably shouldn't work but he's given it his all and it has really helped things along. Goto has fallen hard since his great first eight months of 2015. Since EVIL won at Wrestling Dontaku, I suspect Goto gets his win back and it possibly leads to a tiebreaker or something during the G1 Climax.
Winner: Hirooki Goto
IWGP Jr. Heavyweight Championship: KUSHIDA (c) vs. Will Ospreay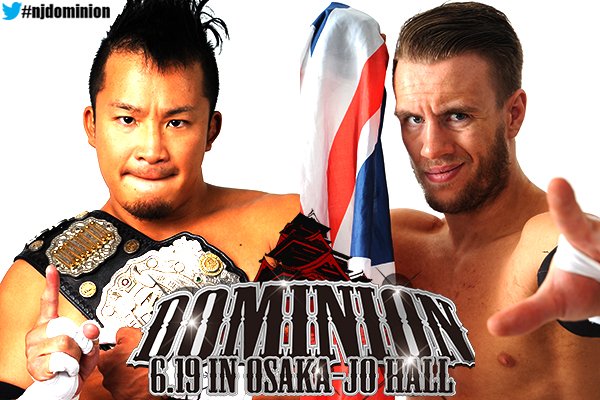 There is no match on the show that I'm looking forward to more than this one. KUSHIDA has been the star of the juniors division for over a year now. Nobody has been able to touch him in terms of consistent performances (except maybe Kyle O'Reilly). He has great matches no matter who his opponent is for the most part. Will Ospreay is ready to challenge the throne. He came from behind to win the Best of the Super Juniors Tournament and earned a second shot at the title after coming up just short in an amazing match at Invasion Attack back in April. This is the toughest call of the show. Ospreay could win because Gedo loves title switches or KUSHIDA wins to solidify his spot and set up a rematch with O'Reilly. I think KUSHIDA wins. Ospreay finally wins the belt soon, maybe at WK 11.
Winner: KUSHIDA
IWGP Tag Team Championship: The Guerillas of Destiny (c) vs. The Briscoes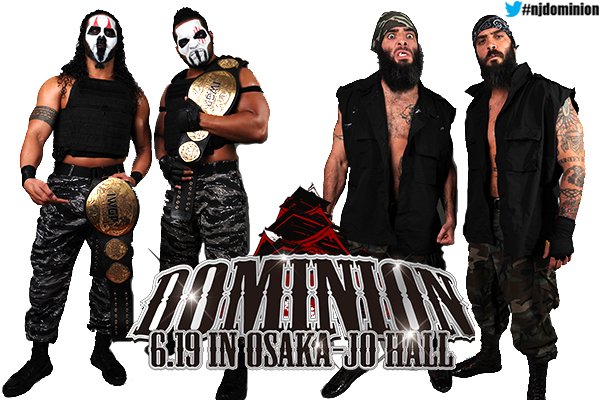 Man, New Japan's heavyweight tag division is pretty shitty. I mean, it's the Guerillas of Destiny, Togi Makabe and Tomoaki Honma sometimes and...that's about it. The Briscoes are a far better, far more established team visiting from ROH. With the recent reports that ROH talents are unhappy that Delirious books them as far inferior to NJPW stars, I could see this being a small way to fix that. The Briscoes go over here, despite no real build, in a "shocker". It'll give some ROH guys some cred before the Guerillas take back the belts sometime down the line.
Winners: The Briscoes
NEVER Openweight Championship: Yuji Nagata (c) vs. Katsuyori Shibata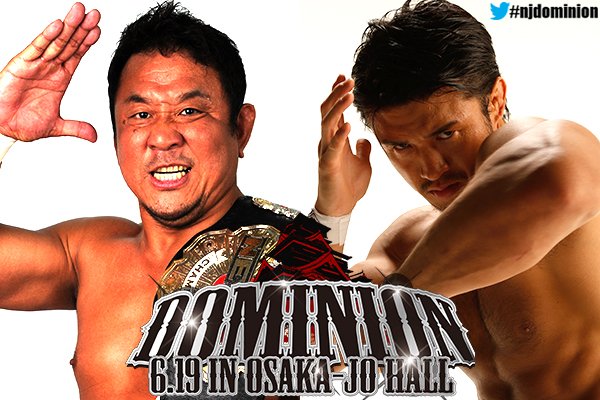 Yuji Nagata is pretty much the man. Katsuyori Shibata just happens to also be the man. Their match at Wrestling Dontaku was just shy of being great and I believe that could top it here. The Osaka crowd is always tremendous and they should add a lot to the match. I thought that Shibata's war with the old guard would just be a way to rack up title defenses, so Nagata winning it was surprising. I could see Nagata retaining here to give the illusion that without a title, Shibata has a legitimate shot in the G1. However, I say Shibata regains the belt here.
Winner: Katsuyori Shibata
IWGP Intercontinental Championship Ladder Match: Kenny Omega (c) vs. Michael Elgin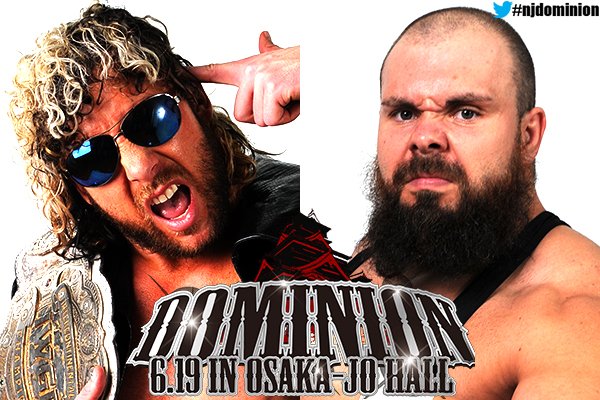 This was originally scheduled to be Kenny Omega defending the title against Hiroshi Tanahashi in NJPW's first ever ladder match. Tanahashi is out with injury, opening the door for his buddy Michael Elgin to get the biggest opportunity of his NJPW career. Sure he had a title shot already (which was great), but that was on a "Road to" show. This is basically NJPW's second biggest show of the year and the pressure is on for their first ladder match. This should be really good, though I don't think it will quite reach the levels of their first match, and Omega retains.
Winner: Kenny Omega
IWGP Heavyweight Championship: Tetsuya Naito (c) vs. Kazuchika Okada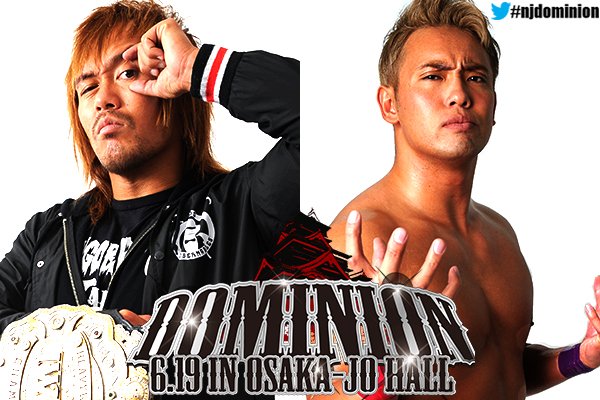 Like their match at Invasion Attack, this should be really good. Their battles as part of the Chaos vs. Los Ingobernables de Japon matches have been entertaining. I get that Kazuchika Okada was the new "ace" after finally beating Hiroshi Tanahashi at Wrestle Kingdom (no matter how disappointing that match was), but it has been Tetsuya Naito that has been THE man of 2016. Since turning heel in 2015, nobody has nailed their character more than him. He's must see television. Gedo loves him some Okada, but making a title switch here would be monumentally stupid. Naito should hold the gold until Wrestle Kingdom, he's that over. Even if it means Okada has to win the G1 again and be the one to beat him in the Tokyo Dome.
Winner: Tetsuya Naito