1) Kevin Owens: Could there be any other top choice? Kevin Owens did something that only about five other guys in the company have done. He beat John Cena cleanly. And he did it in his main roster debut match. If you would have told me a year ago that Kevin Steen would have beaten Cena cleanly on a Pay-Per-View, I would have laughed at you. He attacked Cena on Monday, destroyed Solomon Crowe on Wednesday, cut a great promo on Thursday, got a bunch of new merchandise and beat Cena in one of my favorite matches of the year. All in one week. I expect Cena to get his win back at Money in the Bank, but damn this was an impressive week for the NXT Champion.
2) The New Day: Everyone seems to be split on the Tag Title Elimination Chamber match. I've seen some call it the best Chamber match ever and I've seen some call it one of the worst matches of 2015. I'm kind of in the middle as I enjoyed the chaotic clusterfuck. Once again, New Day was on their game. From being stuck in a pod together, to their tactics against Kalisto to actually retaining the belts, this was a big showing for them. Add in that they got involved in the Smackdown main event and Kofi Kingston is set for the Money in the Bank ladder match, it shows that New Day has been pleasantly thrust into the spotlight and are delivering.
3) Ryback: In recent memory, there is nobody that's been more over than Ryback and accomplished so little. That's not a slight on "The Big Guy", just a fact. That all changed at Elimination Chamber as he stepped inside the structure and won the vacant Intercontinental Title. After his run in 2012, I didn't expect it would take this long for him to win gold. While I thought the match was absolute shit, that doesn't take away from the accomplishment. Ryback finally gets to hold some gold and should get a solid run. This was the biggest win in his career and the feel good moment with Daniel Bryan handing the title over was nice. I may not be the biggest Ryback fan, but this was really cool to see.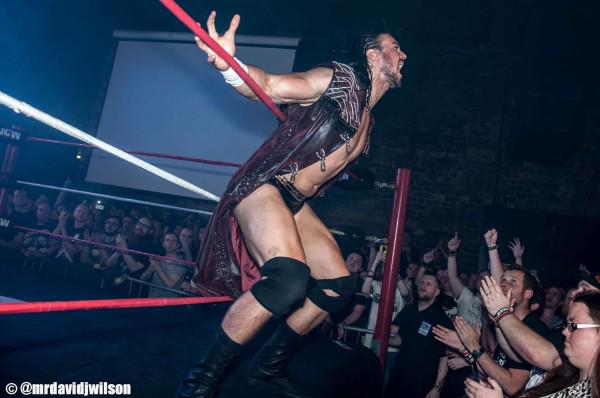 4) Drew Galloway: It's very possible that Drew Galloway is the reigning king of the indies. Not only does he hold the Dragon Gate USA Title, but he also has the Evolve Championship. He successfully defended both this weekend at consecutive Evolve shows. At Evolve 43, he retained the DG USA title against Biff Busick before beating Roderick Strong with the Evolve Title on the line at Evolve 44. I've said it before but he is one of the shining examples of a guy that has done fantastic for himself after WWE let him go. I'd also put him up there with EC3 as the biggest missed boats in recent WWE history. The guy has everything you could want a performer. Charisma, size, strength, agility, skill...I could go on and on. I'm very happy that he's found success outside of the WWE, especially with TNA possibly going under. Drew Galloway is awesome and it's about time people recognized.
5) Dean Ambrose: I was tempted to put John Cena here, who deserves credit for his performance in putting over Kevin Owens. In the end, I went with Dean Ambrose. The guy won the main event of Elimination Chamber, albeit via disqualification. It wasn't just a disqualification win though. We got the dusty finish but it showed that Dean is just about to ready to win the title. The fans bought it and it looked right. It's still possible that he never actually wins the title for real, but it was a cool little moment. Not only did he beat Seth via DQ at Elimination Chamber but he also pinned him in a tag match on Raw. All in all, a solid week for the "Lunatic Fringe".