It's kind of annoying that before Enzo Amore and Big Cass can win Tag Team Titles anywhere, we're getting a bunch of looks at solo Cass. They're two guys who should just stick together, especially given the state of Raw's tag team division. Anyway, this feud still suffers from the same issues that the Rusev/Roman Reigns one had. Rusev is just a guy defending the honor of his wife, yet he's somehow the bad guy. I like Enzo and Cass, but I can't boo Rusev. The only heelish thing he's done in all of this was the setup to get Enzo in the hotel room. Rusev should win but it's Raw, so I expect it to go the other way.
Winner: Big Cass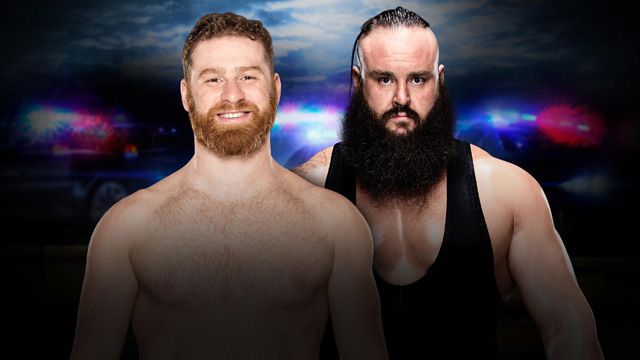 Before writing this, I had no clue there was a ten minute limit on this match. I think there's a lot of potential here. Braun Strowman has been surprisingly good since going solo. His best strength is playing the monster. Sami Zayn just so happens to be the best underdog babyface on the planet. That makes for a stellar combination. I get the sense that the time limit was put into place for a reason and not just for the sake of it. Braun is going to beat Sami's ass but Sami will not give up. He'll kick out and fight for his life until time expires and he proves himself to Mick Foley. Neither guy should really lose right now.
This is a rivalry that makes sense. Seth Rollins keeps getting screwed out of the title and at the heart of each screwjob is Chris Jericho. He's coming for his revenge and it works as a good short-term feud before bigger things come WrestleMania season. They should produce a good match and possibly the match of the night. I see a win for Seth to gain momentum heading into the Royal Rumble, where he probably gets screwed by Triple H for calling him out so much.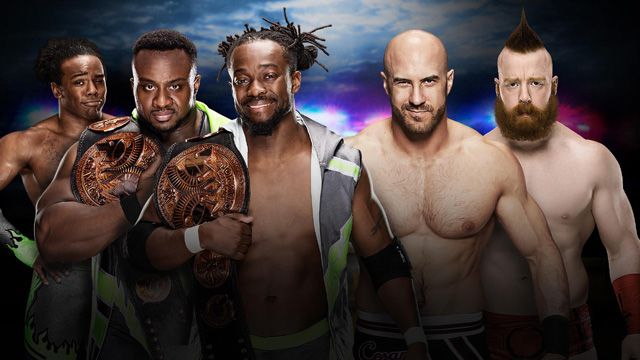 Remember when Nikki Bella retained the Divas Title against Charlotte so she could break the record, only to drop it to Charlotte a few days later at the PPV? That's what I see happening here. New Day deserved a lengthy reign and setting the record was an awesome moment for them, though they never should have dropped them to the Prime Time Players in 2015 so this record should have been broken about two months ago. Still, they did it but it's time for a change. Cesaro and Sheamus as a team has to have some sort of payoff and I think it's the titles. Honestly, as much as I enjoy them together, they should be singles guys helping the dead US Title division. Imagine that title revolving around guys like Sami, Cesaro, Sheamus, Rusev, Neville and Braun instead of being used as a prop.
Winners: Cesaro and Sheamus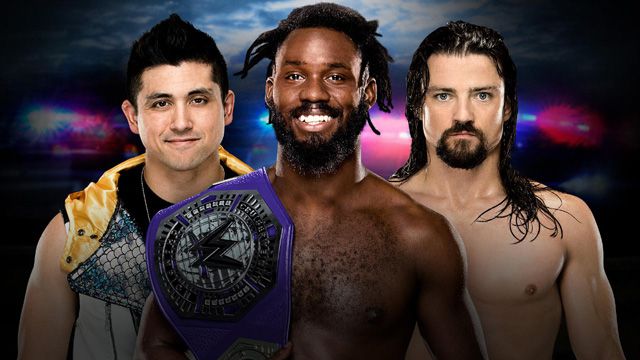 It's the division the fans don't care about! Honestly though, these are three guys that get some of the better reactions. TJ Perkins' overness has fallen for sure, but his pops are still high among the division. The Brian Kendrick is the only legitimately viable heel and Rich Swann almost always gets a good reaction. They have mostly had good matches between them (even if Perkins/Kendricks had a disappointing series). I suspect something good but not great, which is pretty much the standard for the cruiserweights at this point. Swann retains because someone has to have a decently long title reign right?
I am on record as a huge Sasha Banks fan. I think that she's the best choice to be champion. But my goodness, I hate this rivalry at this point. Sasha's crowning win back in July felt special. Each title change since then has been less and less special. I don't care if her second win was in a Raw main event or if her third had Ric Flair come out. Instead of making a lengthy feud about them wanting to be the best or about them hating each other, it has just been "LET'S MAKE HISTORY OVER AND OVER". Like John Cena vs. Randy Orton in 2009, the feud has gone on for too long and is going to end in an Ironman match. Oh joy. Sasha should 10000% retain here (but I'd rather both be out of the title picture at this point) since the money is in Sasha?Bayley at Mania, but I've learned my lesson. Sasha should have won at SummerSlam and especially at Hell in a Cell too. I don't pick against Charlotte or Roman Reigns on PPVs.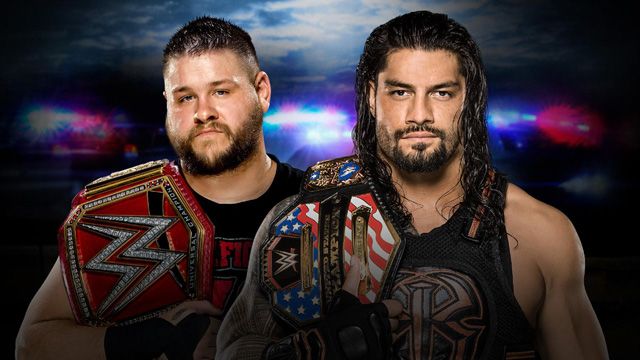 The WWE Universal Title continues to pump out programs that don't feel like big deals. Smackdown's title picture has revolved around James Ellsworth in recent months and still feels more important. Kevin Owens is consistently seen as a million times inferior to Roman Reigns, so why should anything change here? Sure he could retain by cheating but I don't see it happening. Roman Reigns will win, hold two titles (though the US is a prop at this point) and I will continue to be uninterested in the Universal Title.
2016 Prediction Record: 67-39
2015 Prediction Record: 60-35