Today, we look at my top ten current NXT performers. This list is based on a few different things. One, they have to currently be part of the NXT roster. Two, if you are injured, you are not included (that mainly means Hideo Itami). Lastly, the criteria to choose the ten consists of overall ability and potential for star power in the future.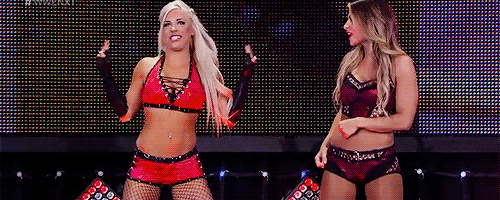 We start the list with a duo of girls that I never expected to click but just work so well. When she debuted in NXT, Dana Brooke was pretty awful. She didn't seem to know what her character was supposed to be and she was incredibly green in the ring. Meanwhile, Emma is someone that I've always liked, but the heel turn was something she absolutely needed. Pairing them together has worked out so much better than expected. Dana has grown into her role, is now serviceable in the ring and is one of the better Divas on the microphone. Emma has really been clicking as of late in her aggressive role heading into the feud with Asuka, improving on promos and has always been really solid in the ring. They're become a very enjoyable part of the weekly NXT shows and there is potential for a future on the main roster. Dana and Emma play the mean girl role better than the Bella Twins and I could see them filling that slot if or when the Bella Twins are done with wrestling.
Similar to Dana Brooke, Baron Corbin came in and didn't impress much. He was only given very short squash matches that would barely last thirty seconds. It wasn't until I saw him live in Cleveland and Columbus against Tyson Kidd and Tyler Breeze that I really started to see something. The fans gave him shit and he just seemed to love the boos. I knew there was a really good heel somewhere in there, which he has been able to bring out lately. The gimmick of a guy that didn't need the indies and has had successful runs in other endeavors is pretty great. I think they should have gone further with it and had him target guys that were big on the independent scene. Granted he has faced Samoa Joe and Apollo Crews recently, but I still think it would have been sweet if he went after them because of their indy darling status. He is still very much a work in progress in the ring and on the microphone, so while there is potential, there's still a ways to go.
8. Enzo Amore and Colin Cassady It baffles me that this team has yet to hold the NXT Tag Team Titles. In a division that has mostly been the weak point of NXT, Enzo Amore and Colin Cassady have somehow never won the top prize. This is being written before their match at TakeOver: London, where they could very win the titles and make what I'm saying somewhat of a moot point. Not only are they insanely over (just check out the NXT episode from Brooklyn where they were more over than anyone not named Finn, Kevin, Sasha or Bayley), but they've improved in the ring. Enzo was among the worst in-ring performers that NXT had a while back though he's since upped his game. That especially stood out to me at TakeOver: Unstoppable back in May. Carmella has gone from sidekick that nobody liked to one of the more popular females on the roster, while adding something to the duo. With their opening promo, they give off a New Age Outlaws vibe. Honestly, if they can be even half as over as the Outlaws on the main roster, then there is serious money to be made with them. I don't see either guy as a singles star, so the team should stay together for a long time.
Some people are going to find this to be a very low slot for a guy like Samoa Joe. Believe me, I was 100% into Samoa Joe when I first saw him in 2005. The dude was something different and had an aura about him that nobody even came close to matching in the era. Unfortunately, Joe wasted the best years of his career working for TNA. Now, I'm not someone who hates TNA completely, but their handling of Joe was mostly piss poor and it ruined him. By the time he left and signed with NXT, he was just another guy. Now, his heel turn in NXT has seemed to reignite him and lit a fire under his ass, but I just can't get behind him. It's like, he's trying to be the badass that Kevin Owens was back in NXT, but is doing it on a lesser scale in a less impactful way. While I would like to see him on the main roster for some of the matches (especially one against his buddy John Cena), it seems like his deal really only has him working NXT. Combine that with his age and the potential factor takes a big hit. Still, it is pretty cool to see Joe in a WWE ring.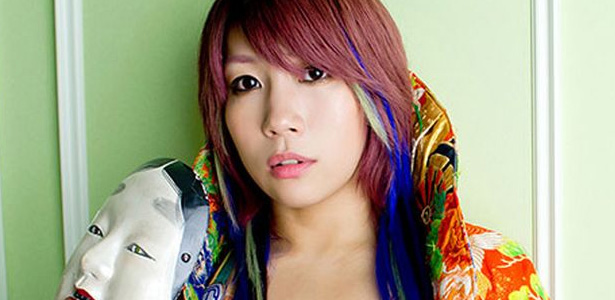 Her signing was made out to be a massive deal, with William Regal even calling her the greatest talent NXT had ever inked. I don't know if I would go that far, but the woman is pretty great. From her debut match against Dana Brooke, it was clear that she was something different. She'll bust out an armbar from out of nowhere, kick the hell out of her opponent and mock them, all within a minute. Some of her mannerisms aren't my favorite, but it's something she can work on. Her in ring work is above pretty much every girl in NXT, so not much work has to be done there. The biggest thing that I think will hold her back is her nationality. Historically, most Japanese Superstars haven't fared too well in the WWE, partially due to a language barrier. I unfortunately see the same thing happening to Hideo Itami if he gets the main roster call. Personally, I'd pair Asuka with a mouthpiece. Maybe as the first Paul Heyman girl? Have her run over Divas like she's a female Brock? Just throwing random ideas out but you get the picture.
5. Chad Gable and Jason Jordan
Chad Gable is really good. Like, scary good. He just gets it. The dude has a blend of charisma and technical skill that I haven't seen come together so effortlessly since Kurt Angle. Jason Jordan was someone that was going absolutely nowhere until he showed up. Now, that's not because Jordan is lacking skills. Jordan was just missing something and nothing that was done for him had clicked. His chemistry with Gable is off the charts though and they've quickly become my favorite team to watch wrestle in all of the WWE. Honestly, outside of reDRagon and New Day, they're my favorite tag team in the world. On a recent episode of Breaking Ground, Jordan stated that he wanted them to be THE team in the WWE. He wants them to be the ones called if they need a great wrestling match, an entertaining outing and everything in between. That's absolutely what they should be. Gable and Jordan should be multi-time WWE Tag Team Champions in the near future. After the signing of the "NXT Five", there weren't many guys left on the indies that stood out to me. Sure there was Adam Cole, Jay Lethal, Timothy Thatcher and a few others, but it's a smaller list than it was a few years ago. The former Uhaa Nation might be the biggest pickup since the likes of Owens, Zayn, Balor, Neville and Itami. While Samoa Joe had the bigger name coming in, the sky is the limit for Apollo Crews. He just seems to have it all. He has a look that Vince McMahon and higher ups love, built similar to a Bobby Lashley, while also having the freakish athleticism, wrestling ability and indy background that a lot of the diehard fans love. Win/win. He's only been in NXT less than four months, but already has two wins on TakeOver shows (again, this is being written before the London show) and has wrestled against Finn Balor for the NXT Championship. Even though his promo work hasn't wowed anyone, he's believable and does relatively fine in that department. If he can step up his game in that department, we could very well be looking at the first fully African-American WWE Champion.
I'm not sure how legit the report was, but a few months ago, I read that Bayley's "I'm a Hugger" shirt was the best-selling Diva shirt in all of WWE. She wasn't beating the Bellas or Paige in total merchandise sales, since those girls have about a thousand things on WWE Shop, but the shirt itself was beating their shirts. While Bayley is on in NXT. If the WWE plays their cards right, they are sitting on a gold mine in Bayley. Adults like Bayley because she's really good in the ring and she reminds a lot of us of our childhood love for pro wrestling. Children like her for many obvious reasons. Honestly, it's hard to not love the girl. She is already making tons of waves while in NXT, so more exposure could do her wonders. This is all if the main roster handles her right. Keep Bayley similar to how she is now and you've got a star. She could very well be the female John Cena in terms of her appeal as a babyface. She's gotten much more comfortable in talking roles, meaning that she could advance as a public speaker for the company down the line. Simply put, Bayley is money.
The current NXT Champion was one of the few guys that I pegged as a star almost instantly. Before his debut in NXT, I had never seen Prince Devitt's work. Obviously, I've gone back and done so, but something about Finn Balor just screamed star. Then I saw him debut the paint at TakeOver: R-Evolution and I was sold. Everything about the guy is just so different and it works. No, he's not the best on the microphone, but neither was a guy named Jeff Hardy and he was the most over guy of the past decade not named John Cena or Daniel Bryan. Finn can connect with people in different ways. Women seem to love him because he's attractive, men seem to love him because he's great in the ring and children seem to love him because he's really cool. He's made it clear that he isn't in any rush to make the main roster, instead wanting to be the face of NXT. That's fine, but you have to think that Triple H knows there is a potential megastar in Finn Balor and they'll want to squeeze every last cent out of him. If Finn Balor gets the call up, and of course is handled right, watch out.
While I didn't count Hideo Itami because he's on the shelf, I included Sami Zayn since he's already had return vignettes and is scheduled to work the UK Tour, which should have happened by the time this article runs. I don't think I've ever seen a more natural babyface than Sami Zayn. While John Cena is the clean cut, white meat babyface of the current era, he's nowhere near as likable as Sami. I don't even think Daniel Bryan is. Notice how I've said that a lot of these guys/girls have potential on the main roster if handled correctly. Sami is one guy that I think will become a star regardless. He's going to have a Daniel Bryan like effect on the crowd. There's just something about Sami that infects the fans with joy. If he's mishandled, the fans will want more because you just have to love Sami Zayn. He has it all. The fantastic wrestling skills, the ability to connect with the fans, a great way of drawing emotion and sympathy from the fans, the facial expressions and mannerisms to be a top babyface and even his promo work is really solid and believable. Barring any more injuries, there is no way in my mind that Sami doesn't become a star. He's that good.